Gary Baker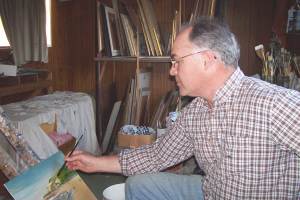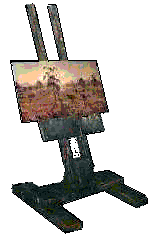 Studied
Life drawing at the Royal Art Society of N.S.W. with Henry Hanke 1973-1979 and with his father Alan D. Baker.
Materials and Subjects
Oils, Watercolours, Etchings, in Landscape Portrait and Still Life.
Awards
Camden, Campbelltown ,Fairfield, Royal Agricultural Show, Sydney. NSW.
Represented
Commonwealth Bank, B.H.P., Art Bank, M.B.F., Camden and many private collections.

One man exhibitions
Hesley Galleries, Orange --1973
Prouds Gallery, Sydney--1974
Hesley Galleries, Canberra--1974, 1976, 1978.
Verlie Just Town Gallery, Brisbane--1975, 1977, 1979, 1981, 1983, 1986, 1995.
Anvil Gallery, Kergunyah-Wodonga, Vic.--1979, 1984, 1986, 1988, 1991, 1993.
Styles Gallery, Sydney--1980, 1982.
Manyung Gallery, Mt Eliza, Vic--1982, 1983, 1985, 1987.
Lenore Charlton Gallery, Terranora, N.S.W.--1982, 1984, 1986, 1988, 1990, 1992.
Linden Gallery, Bilambil, N.S.W.--1994, 1996, 1998, 2000, 2002, 2004, 2006.
Lavender Bay Gallery, Sydney--1993.
Tininburra Gallery, Tamworth--1987.
Noella Byrne Gallery, Sydney--1984.
Cobbitty Art Gallery, Cobbitty,  N.S.W-- 1998, 2000.
Galloway Galleries, Brisbane-- 2004.
---
Notes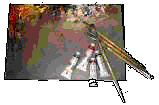 Gary Baker started painting full time from the age of seventeen. His uncle Normand H. Baker was an Archibald Prize winner in 1937 and his father Alan D. Baker was a well known artist who painted professionally for over 50 years. Gary is a Fellow of the Royal Art Society of N.S.W. His approach to art is based on good drawing with a keen sense of colour and tone.
---

Gary loves the challenge of being an artist, saying that 'when done right' art allows people to aesthetically envision beauty, using images to portray a feeling; whether it be a feeling of a place, a being or even an object. After so long being an artist I asked whether he still paints for the same reasons he used to, he responded saying that "although the passion falls away some days, as it does in any job" he still believes that what he is doing is good and it is that belief that keeps him going. Gary believes he has a different view on art than most people, stating that he does not paint to educate people, and his creative process is not an abstract one, he paints aesthetically wanting people to see the beauty and take what they want from it.
Gary gets his ideas from many places, his travels, the land, flowers, anything that he sees. He mixes colours, scenes and looks to experiment with different types of artwork. He likes his artwork to have a calming effect. In this new digital age much of his work is produced sheerly from his own digital images.